Overcoming the digital signage hardware barrier
If you find yourself assigned with the deceptively simple task of "getting some content on screens" for your office, store, or venue, then you're likely already struggling for choice, unsure where to spend your resources, and navigating the fragmented procurement process between different hardware and software vendors.
A wrong choice in this department can result in system crashes and frustrating display errors - issues that can seriously throw a wrench in your business operations. No one knows this better than the diligent IT & network managers who are orchestrating the deployment of digital signage at scale.
It's the kind of challenge that might make you preemptively reach for that trusty bottle of Tylenol to keep the headaches at bay.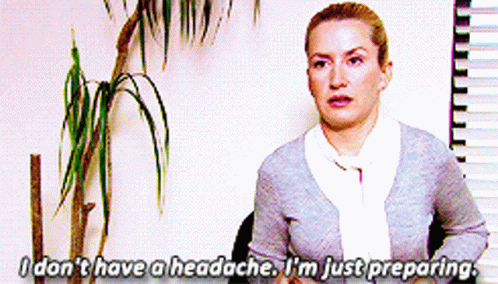 We hear from customers fighting these battles every day. We see deployments grinding to a halt because of proliferating hardware issues. We hear from screen managers who find themselves exasperated by the overwhelming demands these projects place on their precious time. And we empathize with the frustration of HR & Comms teams who, despite their enthusiasm, struggle to secure the organizational buy-in necessary to unleash the true potential of this technology.
The ripple effect of these ongoing hardware battles often becomes the decisive roadblock in achieving the desired impact of your digital signage. It's like trying to scale a mountain while carrying a boulder on your back – it slows you down, drains your energy, and prevents you from reaching the summit where real transformation awaits.
As Fugo, we have long championed the use of inexpensive, consumer-grade devices like the Amazon Fire TV Stick for smaller networks with success. However, as we move to meet the needs of enterprise organizations, we recognize the need for technology that is purpose-built to meet the sophistication of digital signage at scale.
Introducing the Fugo Digital Signage Player - purpose built to combat common hardware failures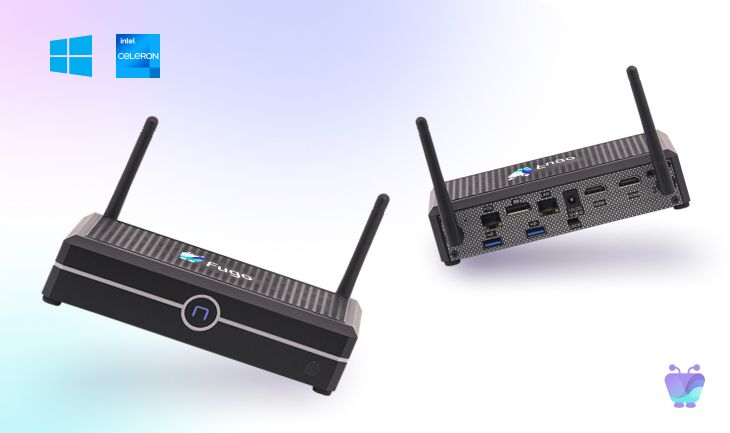 We are thrilled to announce the launch of the Fugo Digital Signage Player, a Windows-based hardware powerhouse that connects to your screen and supports the latest web standards for a high-performance, user-friendly solution. With the Fugo application pre-installed, set up and deployment is simplified while helping to tackle the cost & logistics challenges of scaling a professional network.
With the Fugo Player, we directly address the pain points that have been causing you frustration when trying to use consumer devices for professional deployments:
Content Delays & Playback Interruptions
Today's enterprise digital signage networks operate under demanding conditions - delivering round-the-clock content like live data streams, web apps, and 4K video, often quickly cycling through them to retain audience attention, or zoned into unique configurations with multiple content layers to keep the display dynamic.
All too often we encounter customers who try to run this kind of content on consumer devices like Fire Sticks that don't have sufficient processing power or graphics capabilities to ensure smooth playback, which eventually results in lagging, stuttering, slow load times, poor image quality, or surprise device shutdowns.
To make matters worse, these devices typically run other apps in addition to your digital signage management software and compete for precious storage & power.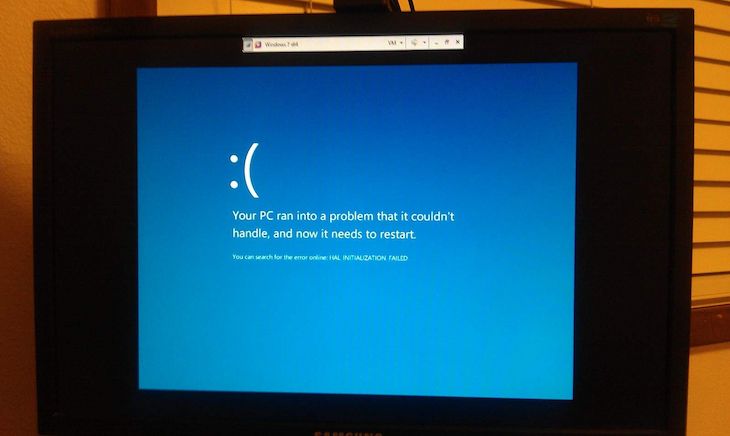 Connectivity Issues
Digital signage hardware needs to seamlessly integrate with your existing network infrastructure and communication protocols.
Consumer devices can rarely promise both assured compatibility with multiple connectivity options (such as Wi-Fi, Ethernet, or HDMI) and integration with content management systems.
Environmental Wear & Tear
Digital signage may be deployed in diverse environments, including outdoor spaces, retail stores, or high-traffic areas. The hardware you choose must be purpose-built to withstand environmental factors like temperature variations, dust, moisture, or long operational hours.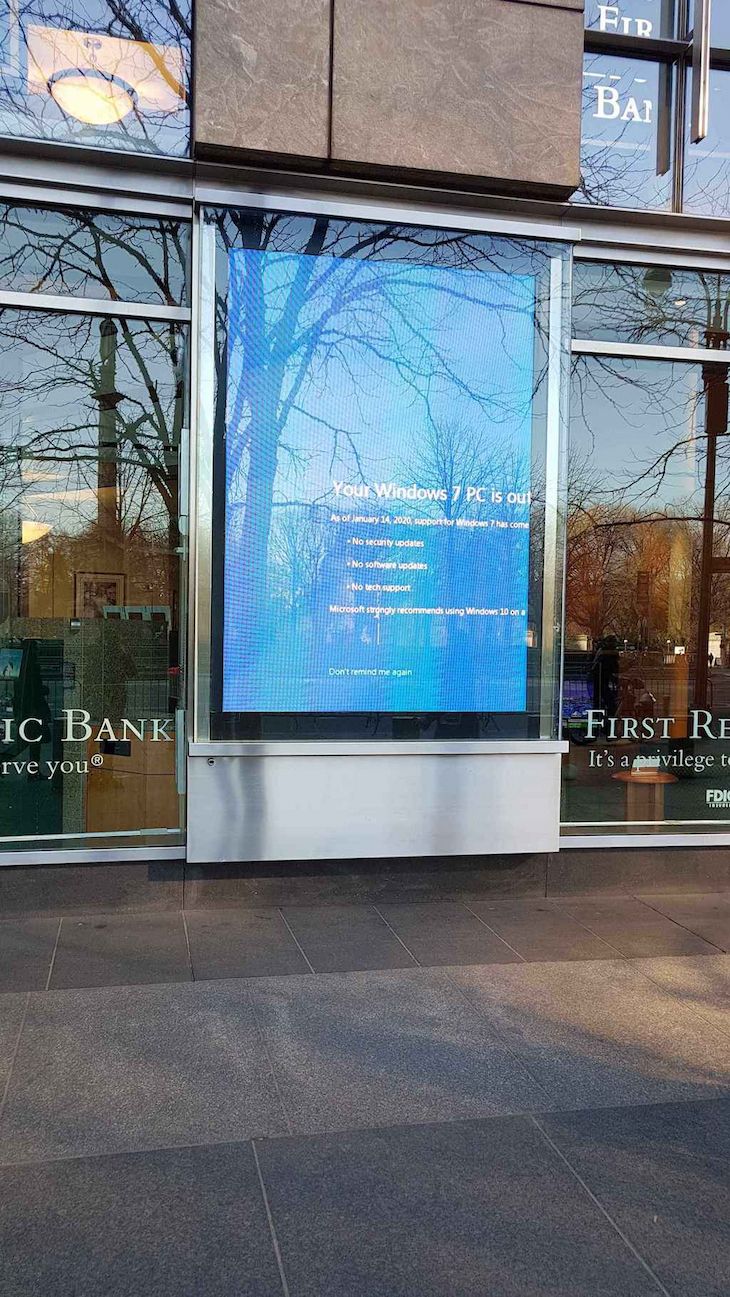 Failing to select durable hardware may lead to frequent breakdowns, increased maintenance costs, and shorter equipment lifespans.
Security Risks
In the realm of enterprise digital signage projects, robust security isn't just a luxury; it is an essential element that lies at the heart of the entire deployment and contributes significantly to the overall success of the project. That's doubly true for organizations opting to display critical dashboards for their workforce on screens.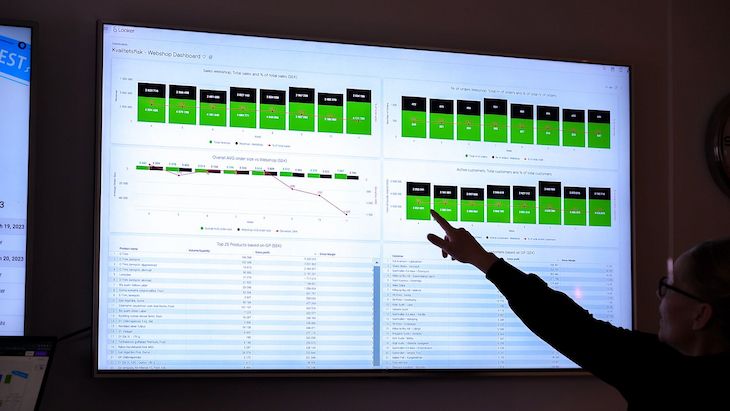 Consumer devices often lack robust security features, have outdated software/firmware, weak authentication controls, limited encryption, and allow unauthorized app installations. Moreover, their physical security may be inadequate.
These kinds of vulnerabilities can leave you open to unauthorized access, data breaches, malware attacks, and compromised content integrity. To mitigate these risks, security-minded organizations must consider purpose-built digital signage solutions with advanced security features, regular updates, strong authentication, robust encryption, and tamper-resistant enclosures.
Prioritizing security safeguards the digital signage network and protects sensitive information - but you can't do it with a Fire Stick.
Why Fugo Players?

Powerful content performance
The Fugo Player (or Fugo NUC, as we affectionately call it) is powered with an Intel Jasper Lake Celeron® N5105 processor and 4x the total RAM & storage of an Amazon Fire TV Stick. It can handle any content you throw at it including high-resolution videos, dynamic web applications, and real-time data streams.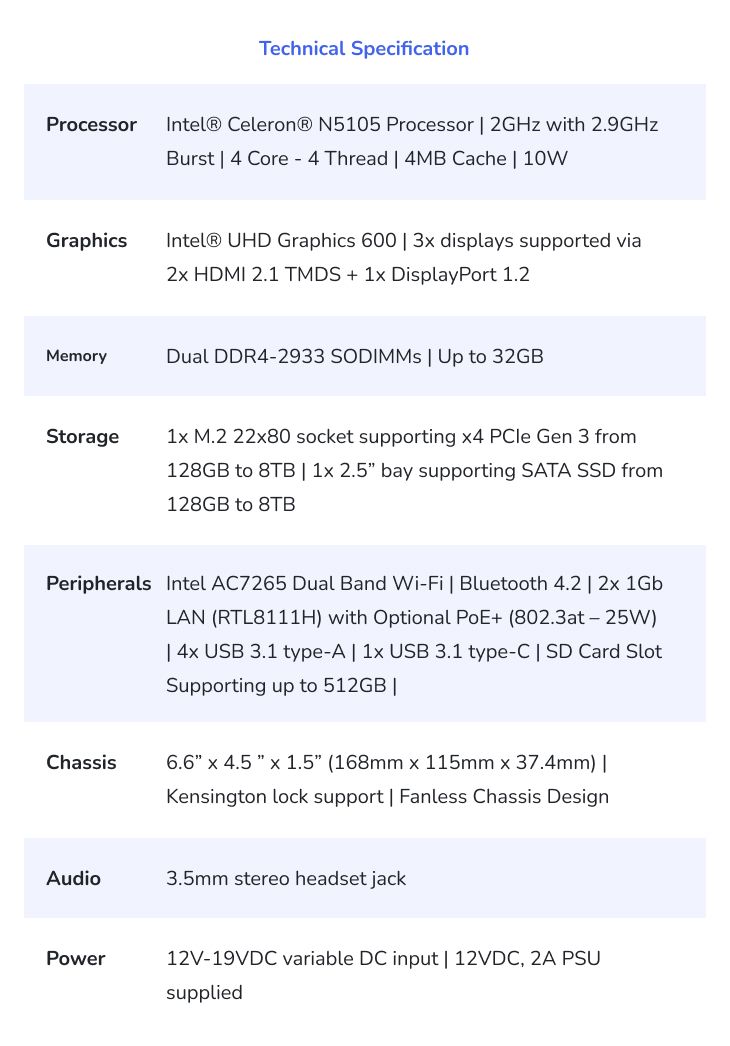 With powerful hardware and optimized software, our players ensure smooth playback, allowing you to captivate your audience without any compromises.
Quick & easy multi-screen deployment
Fugo Digital Signage Players are designed for rapid deployment across multiple screens, enabling you to expand your signage network with ease. With intuitive configuration options and centralized management in our CMS, you can efficiently control and synchronize content on multiple screens, saving you valuable time and effort.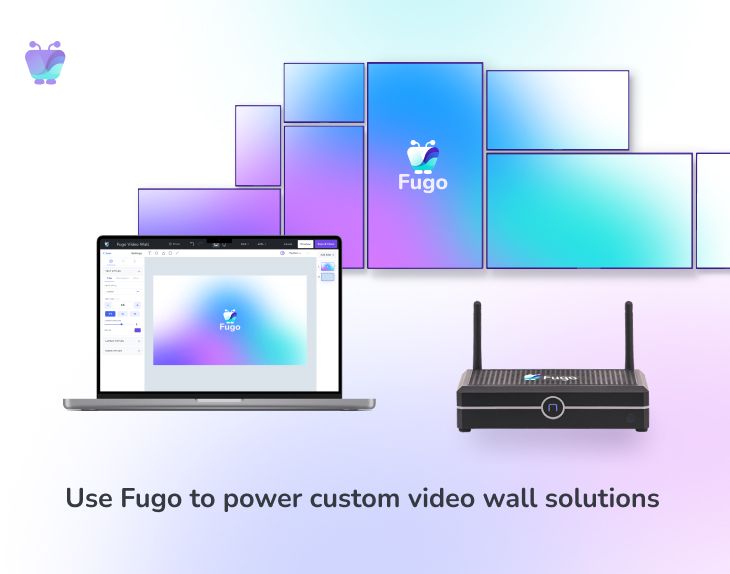 Easily power 3 displays from a single player (or more by daisy chaining compatible displays)
Customize with optional PoE+ kit
Power your custom video wall installation
Get content published faster with Fugo preinstalled
Seamless integration into existing IT infrastructures
Fugo Digital Signage Players, powered by a Windows-based operating system, seamlessly integrate into your existing IT infrastructure. With compatibility across Windows-based networks, these players offer a smooth transition into your organization's IT environment.
You can enjoy the benefits of leveraging your existing IT investments while unlocking the power of Fugo's feature-rich and user-friendly digital signage platform.
Tight security for peace of mind
Fugo Players are dedicated devices designed exclusively for digital signage, ensuring a secure environment free from distractions and competition over limited power and storage.
With enterprise-grade security features, including support for secure network configurations, proxies, encryption protocols & authentication mechanisms, your content remains protected from unauthorized access or tampering.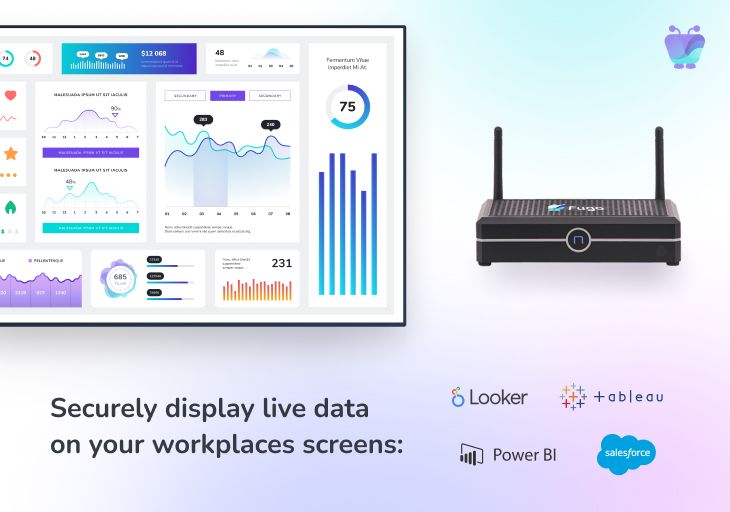 Easier procurement
With our all-in-one solution, you can obtain both hardware and software from a single source, eliminating the headache of dealing with multiple vendors. This streamlined approach not only saves you time but also ensures compatibility and ease of integration.
Get your Fugo Players
Fugo Players are available to existing and new Fugo customers, and priced at $500 (€460 or £400) per device.
Fugo Players can be directly purchased from our website here. For ordering inquiries, send us an email at sales@fugo.ai or book a call to talk about how Fugo can benefit your organization.