Fugo recently received a prestigious industry award from a leading B2B software marketplace, further proof of the platform's world-class and outstanding performance as a content management software.
FinancesOnline, one of the most reputable software review platforms today, recently presented Fugo with a Rising Star Award, an industry recognition given to content management platforms that are increasingly becoming popular and gaining a large number of satisfied users and followers on social media.
To determine which solutions are among the most popular and well-loved by customers, FinancesOnline analyzed a long list of content management software products based on a series of stringent criteria. Due to Fugo's exceptional performance as a powerful and affordable digital signage media platform, it gained a spot in FinancesOnline's list of best content management software products.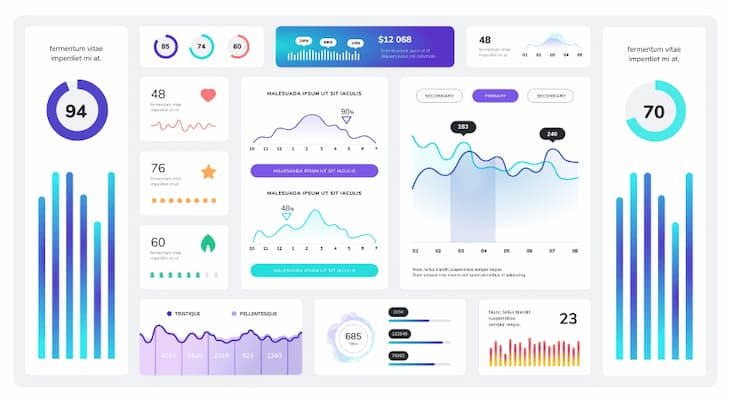 The B2B marketplace platform's team of expert software reviewers also prepared an in-depth analysis of Fugo's core features and capabilities. In its detailed software review of Fugo, FinancesOnline analyzed each of the key features that the platform provides its users. Recognizing Fugo's potential to assist organizations in building and delivering helpful content, FinancesOnline deemed the platform an outstanding solution for businesses of all scales. Furthermore, the review also highlighted other useful capabilities of Fugo, such as monitoring screen performance, publishing materials, and evaluating content impact.
Fugo was also commended for its ability to drive sales, increase brand awareness, and enhance workflows. As a content management solution, Fugo's features enable users to build, store, and organize content in a manner that meets the requirements of their organization. The platform is loaded with tools for businesses going remote. With its remote management tools, Fugo allows users to control their devices and content from wherever they are, whether they are at home or in the office. Fugo's mobile app also lets users access content while they are on the go.
Now that there are more than 1.6 billion websites on the Internet, it also follows that  the demand for content management systems is increasing. With its robust features and capabilities, Fugo is becoming one of the most well-liked content management solutions for teams that need a simple, organized, and affordable way of managing their digital content. Fugo also provides users with more accessible and convenient ways of running a professional digital signage screen network. As mentioned by FinancesOnline's team of expert software evaluators, Fugo is the ideal solution for businesses that need an innovative content management system.
All of these remarkable features are what merited Fugo's inclusion in FinancesOnline's list of best content management platforms. As a powerful and reliable content management software, Fugo provides a range of tools and features that help businesses gain enhanced visibility and control over their digital content.
As a concluding remark, our team at Fugo would like to take this opportunity to express our sincere thanks to FinancesOnline for presenting us with such a prestigious industry award. For interested readers out there, rest assured that the honor of being granted this award will become our inspiration to continue providing world-class and top-rated content management solutions to businesses of all scales.
We also want to thank our loyal base of users for trusting Fugo and making us a part of their content management and digital signage journey. We look forward to working with you in the years to come.