If you have an in-house restaurant or are planning to start one, you've probably already considered adding digital signage screens to your interior design. The new generation of TV monitors can do much more than just play the channel you select on your cable box. It now comes with interactive capabilities and web connectivity, opening up a whole new world of possibilities for tying TV screens into your restaurant advertising strategy.
According to statistics by Screenfluence, digital signage for restaurants has a 47% effectiveness on generating brand awareness. Moreover, digital displays capture 400% more attention and views than static texts or pictures. With this, you can say that turning your TV screens into fully-functioning digital signage systems can be an effective way to generate revenue.
However, it's not easy to find the right solution and make the most out of this digital signage software for restaurants. To help you out, here are some tips on how to turn your restaurant's TV screens into revenue generators. This article will also discuss a few suggestions on the best software solutions for best results.
1. Start by identifying how you want to monetize your TV screens
With a smart restaurant digital signage software system, you can increase your sales. In fact, a recent analysis from Mvix revealed that 30% of restaurant customers find digital menus influential in their purchase of a product.
Hence, you should strategize on how to monetize your TV screens. You can target special deals and promotions at specific tables by using data gathered through location technology. You can also see which of your customers are spending more or less in your restaurant and identify potential upsell opportunities.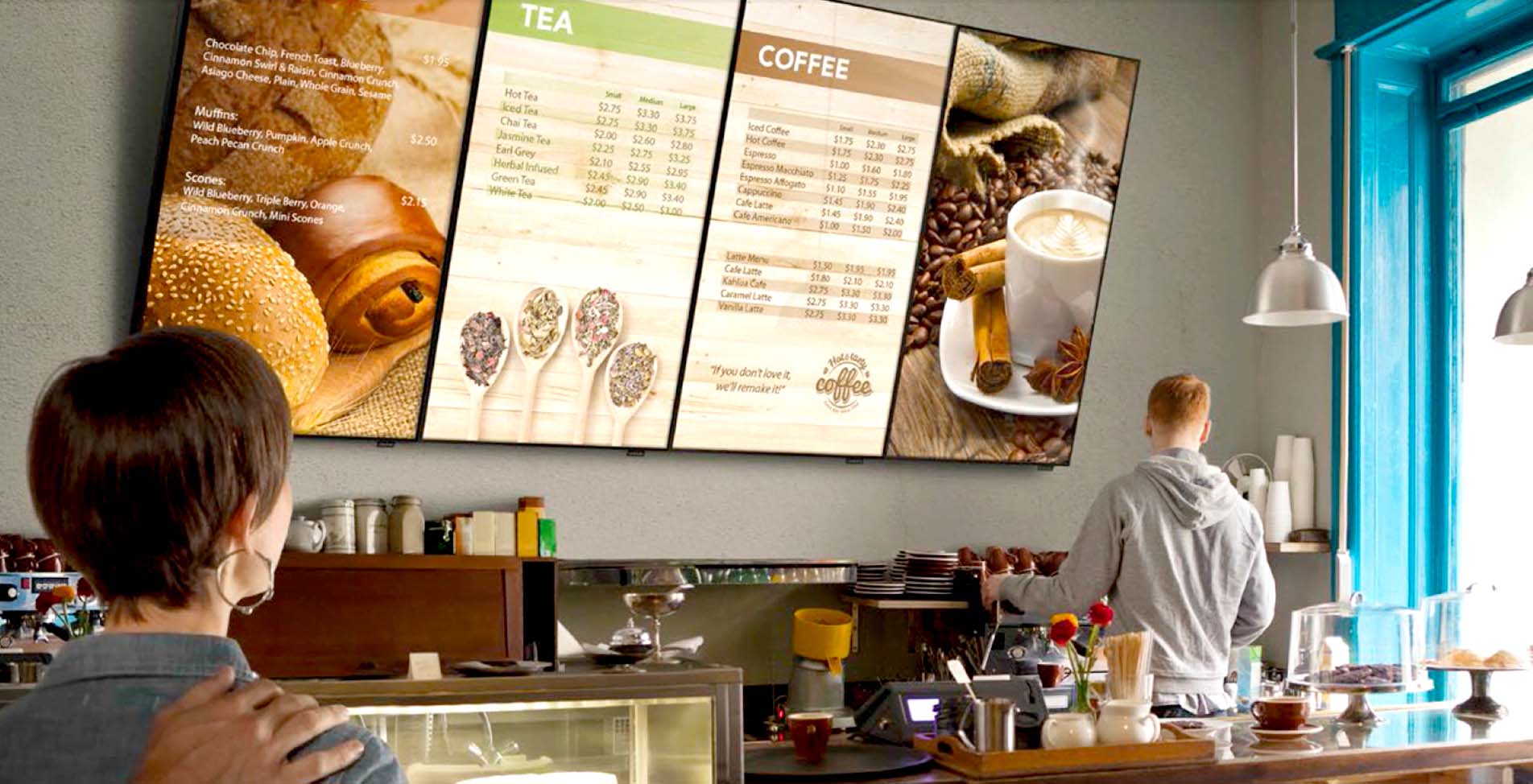 Whatever way you plan to maximize your TV screens, make sure you have your business goals in mind—brand awareness, more customers, and higher sales and revenue.
2. Find hardware and software that work together seamlessly
You will find several options when choosing a restaurant digital signage software provider, but finding one that's designed with your specific needs in mind is key. Before you go ahead with anything, make sure you research every detail of what they offer—from their customer service track record to how your screens will work together.
You can also have a list of restaurant software to determine what you really need for your business. After all, you don't want to end up investing in expensive software that's not compatible with your existing systems, TV screens, and day-to-day operations.
3. Make sure you have the right number of screens for your space
Using restaurant digital signage software is a great way to boost your revenue, but you need a proper installation. Having screens that are too small in relation to your space won't make much sense in terms of content creation.
On the other hand, having too many of them for your available screen area can also be ineffective. The main point is if you have limited screen space, use it wisely. If not, consider adding extra screen panels.
4. Create effective and interactive content
When used properly, the best digital menu for restaurants can improve customer experience and generate increased sales and revenue. However, there are many restaurants that fail in their use of digital signage, which can cost them both money and customers.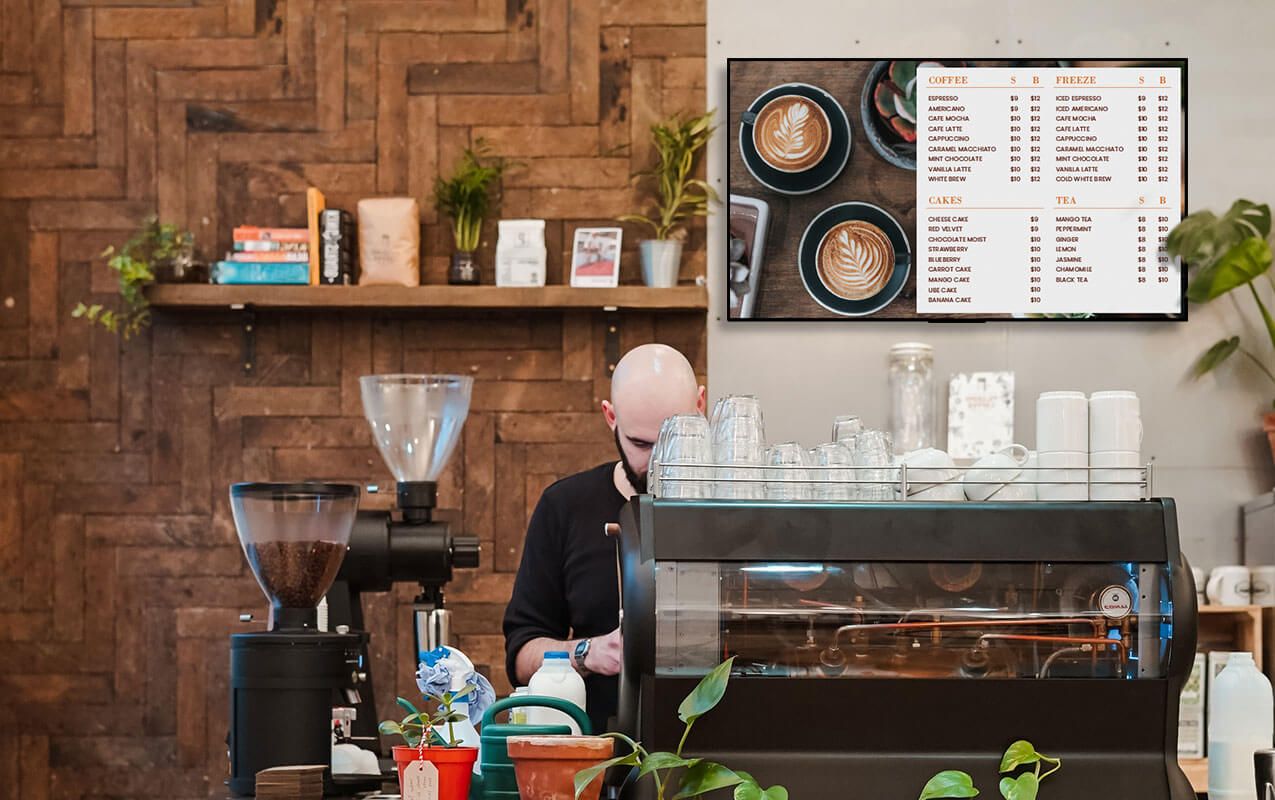 To ensure your business gets a return on its investment in digital signage, don't overload your screens with too much content. The key is to make your content visually appealing, easy to understand, and relevant to your customers.
5. Make sure your system will scale up as you grow and expand your business
Restaurants today use digital signage not only to draw in potential customers but also because there are available features specifically designed for restaurant operators. Many of these features allow you to customize content based on a customer's order or meal choices. You can also gather other important information about your customers.
So, when investing in digital menu boards for restaurants, make sure you're up for growth and business escalation. With a system that can scale up and handle large volumes of data easily, your restaurant business will thrive and continue to leverage over time.
Generate More Revenue Through Your Restaurant's TV Screens

Digital signage in restaurants is quickly becoming the norm. And getting your restaurant's TV screens up and running with digital signage software can increase brand awareness, improve customer satisfaction and engagement, and increase food sales.
If you're finding it hard setting up your TV screens properly or choosing the best digital signage software for maximum effectiveness, just follow the tips and suggestions above.