Waiting rooms are no one's favorite place to hang out. But as life sometimes has it, they can become a necessary place to visit.
Yet, it's one thing to walk into a waiting room that's cold and uncomfortable, and it's another to walk into a waiting room that provides some sense of comfort.
There's plenty hospitals and medical clinics can do to create a modern hospital waiting room that feels less impersonal. One particular way to do it is with tv screens - specifically a digital signage system. It can help streamline how you manage your waiting room traffic, especially during busier times around the year.
Here's a dive into all the ways you can use your hospital waiting room screens a useful visitor management tool.
Create reassuring slides
Sometimes we find reassurance in the most unexpected places, and a tv screen can be one of those places. With a digital signage system in place, you can remind patients and their accompanying family and friends of quotes or anecdotes that help them calm their nerves - testimonies and reviews from past and current patients can go a long way towards assuring people of the kind of care they can expect from your team.
Having to visit a hospital isn't exactly everyone's idea of "fun." But with some slides that catch people's attention or even entertains them you can help ensure your waiting room isn't a dreadful place to be.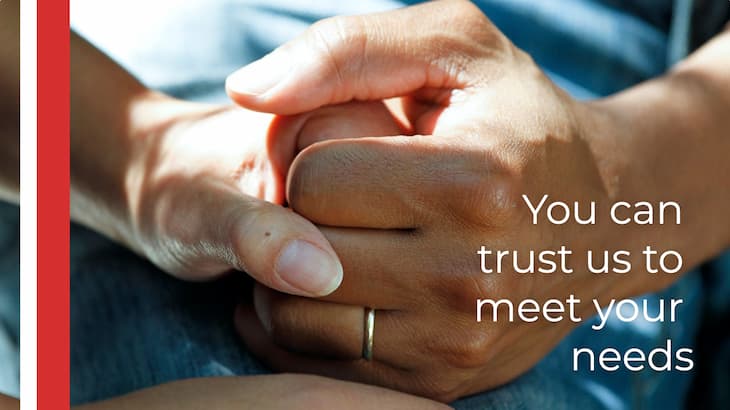 Fugo's built in Design Studio makes it easy to create any kind of slide imaginable. You can create slides with graphics, add animations, include text and headings, incorporate apps, and even upload your own images.
Even something as simple as creating a "welcome" slide can go a long way to ensure visitors have the best experience possible.
Make information easily available
The average ER wait time in the US hovers around 40 minutes according to a recent CDC study. That's a long time to spend waiting. Yet it's also one of the best times to provide visitors with all the information they might need.
Hands down, the more informed everyone in the hospital is, including visitors, the better. Digital signage makes disseminating information easy. But not only that, it makes creating that information easy too - since using a tool like Fugo makes it so that you can design and publish your hospital display slides right inside the app.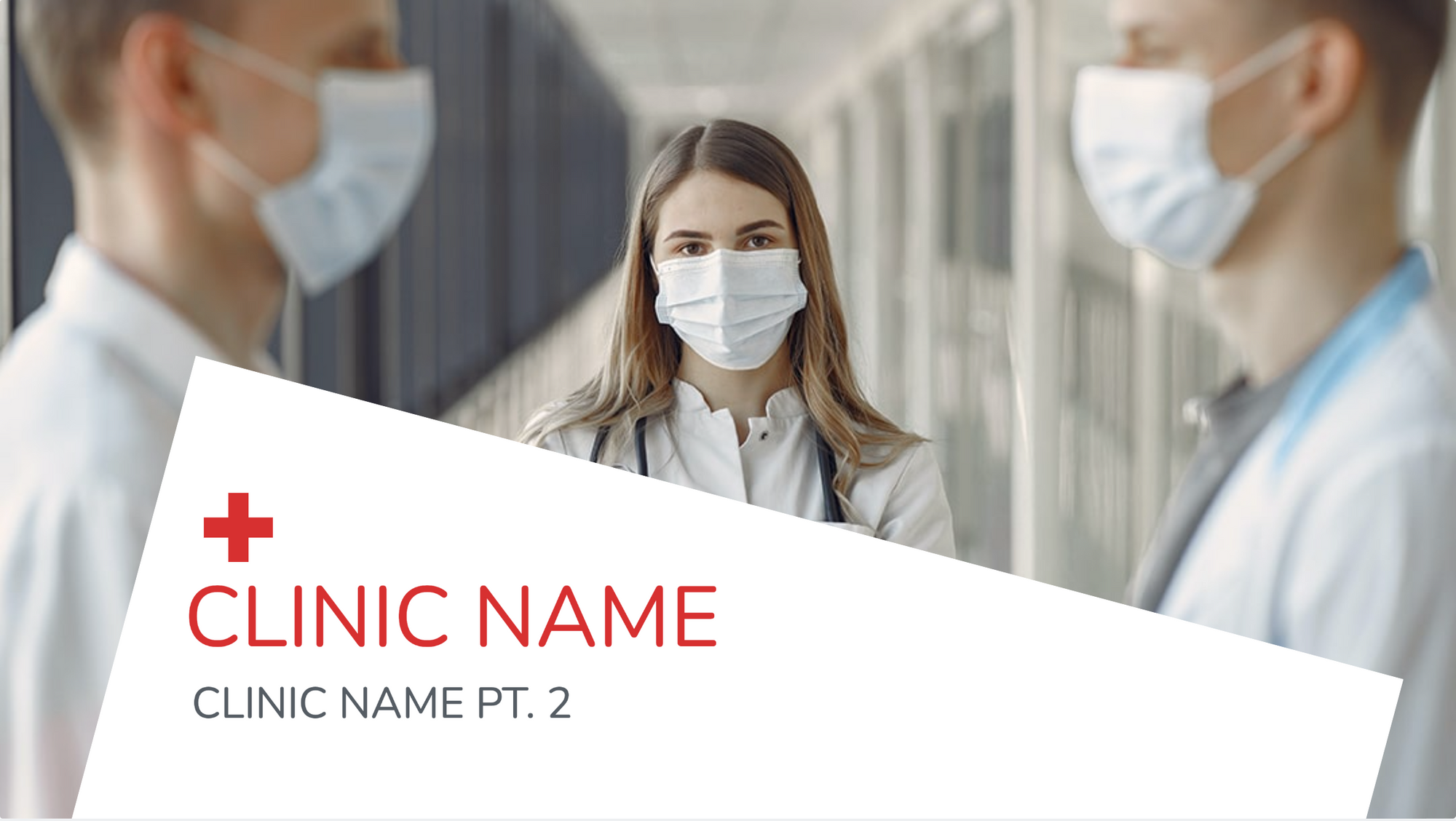 This means you can put up any important information in a matter of minutes, not hours. It also means managing your hospital waiting room signs doesn't have to become a burden on your busy staff.
Display Covid safety protocols
Enforcing Covid safety protocols within hospitals is huge. Especially in waiting room areas where people are constantly walking in and out. One of the best ways to enforce Covid safety protocols is by using your hospital waiting room tv screens as much as possible.
You can use them to:
Remind people to wear their masks
Showcase helpful hygiene information to slow the spread of germs
Provide information on what to do if visitors start feeling sick
Let people know where they can get access to masks and sanitizer



The beauty of digital signage is that you can change any slide and any messaging within minutes. If at a moment's notice you need to start making a general announcement, you can whip up and schedule a slide to display on any given tv screen in no time.
Fugo makes it easy to create Covid slides with its premade templates. All you have to do is choose the one that fits your messaging, edit the content if you need to, and presto! You've got yourself some professional looking Covid safety signs you can display whenever you need.
Showcase your staff
Using your waiting room tv screens to showcase your staff is a great way to show your team some appreciation. It goes without saying that working in a hospital can be hard work. Yet it's also life saving. This deserves recognition!
Especially if you work with some sort of employee leaderboard or monthly incentive, you can create slides showcasing your best employees and their achievements. It's also a way to infuse the waiting area with a bit more familiarity.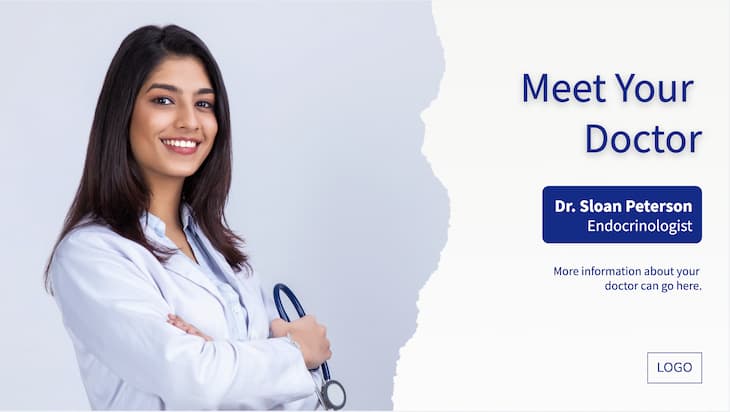 It also helps to introduce visitors to who the doctors are. For some, visiting a hospital can be intimidating, but humanizing and sharing a brief doctor's profile on your waiting room tv screens can help put visitors at ease.
Direct visitors to the right areas
Another great way to use your hospital waiting room tv screens? Use them to direct visitors to the right areas. Hospitals tend to be large, and with that comes the confusion of not always knowing where to go.
Helping visitors be more informed can be as easy as creating slides with arrows that direct visitors to the right areas. Maybe they really need to know where the bathroom is, or they need to know where they can speak to someone about billing and insurance issues. Additionally, adding hospital waiting room times and scheduling can help both staff and visitors navigate the day better.
Including a map to help visually direct hospital visitors can also be a big plus. To do this, you have to make sure you're using software that makes the process easier.
Make your screens work for you too
How many times have you walked into a hospital or doctor's office and immediately mentally shut out the waiting room TV? Probably a lot. That's because so many of them are playing muted streams of cable TV or news. It's easy to tune out and pull out your phone - what a waste of potential!
With the right content, your waiting room TVs can be great messengers of your brand and interact with those smartphones everybody has in their hands. It's easy to create content that catches eyes and drives visitors to action:
Incentivizing patients to leave reviews
Boosting downloads of your app
Driving traffic to your website
Encouraging social media follows & engagement
Getting more reservations for flu shots
Fugo can manage your hospital waiting room tv screens
We've gone over some of the ways you can take advantage of Fugo's screen management tools to create waiting room tv screen slides that make day-to-day operations go smoother.
At the end of the day, it's always ideal to have a centralized area where you can manage all your tv screens, whether it's for one waiting room or to manage a whole building's worth of screens. Fugo's all-in-one approach to tv screen management makes that possible.
Our array of tools make it easy to create just about any on-screen experience no matter the industry. Interested in using Fugo for your tv screen needs? Give us a try for free here.