Pearl Lemon is a UK based marketing agency with offices in the EU, US and Africa. After installing digital signage across their international offices and connecting them to Fugo CMS, they were able to deliver valuable data and information to their global team members using Fugo TV Dashboards. Pearl Lemon had wanted to find a way to display various BI analytics Dashboards on their office TVs for some time, and with Fugo's help their teams are now able to visualize and resolve customer problems more quickly and efficiently.

We talk to Pearl Lemon CEO Deepak Shukla about their experience using Fugo:
How do you use your Fugo powered screen to help your business?
We've got several hundred clients now and a growing challenge that we had was really keeping track of ultimately what's going on from a campaign perspective across the board in terms of, for example KPIs such as NPS and client retention, looking at support tickets and how quickly they get answered. So we had and still have an amalgamation of data and it becomes more and more difficult as the company's grown to really keep a keen view as to how we perform.
What was your absolute biggest challenge prior to using Fugo?
I think our biggest challenge in terms of what led us to to getting software for the screens that we've got was really just having access to the right data at the right time. The data exists but it's not in front of the right people. So for example, one of the people in accounts would know that there's an issue with billing which means a payment is 45 days late,  and as an ordinary course of practice we wouldn't typically deliver upon a campaign like that. Yet the team was still busy delivering to the detriment of others because they didn't have billing info in front of them.
What changed after you started using Fugo?
With the data visualization solution that Fugo has now given us, we're able to quickly identify issues with client billings, as to actual month of billing, as to how many active tickets our clients have got, which is an indication of how active the campaign is. And you know, having different screens to demonstrate that data so from the ground up, we can identify whether there's an issue.
What was singularly unique about Fugo was that they allowed us to access different dashboards and different product suites and they had a keen ability to display any level of data that we were looking for, and that's become really really powerful for us.
What specific results can you share?
The level of tickets in terms of complaints have gone down by about probably 15 percent simply because we're able to get ahead of potential problems down the line.
If I was to attribute a revenue value to that, I mean we're looking at a six figure return I think that Fugo is going to give us over time.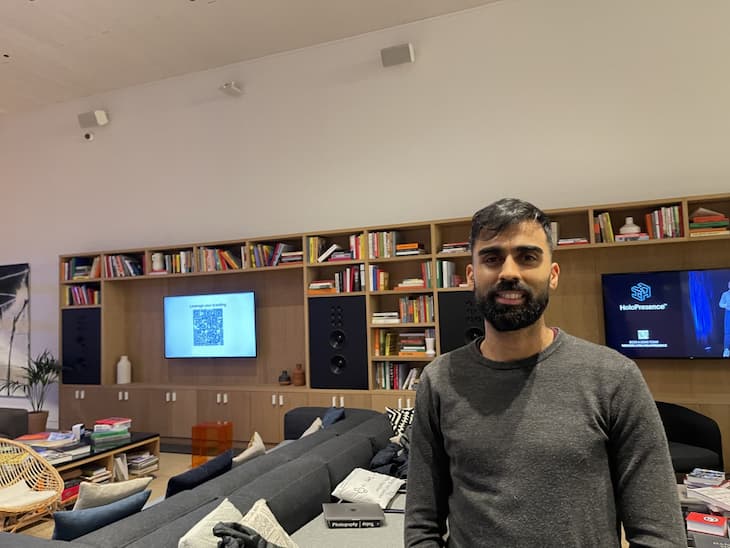 "We're several months into our journey with Fugo and it's been transformative. "
What would you say to someone on the fence about using Fugo?
They've been excellent from a customer service perspective. The tool has been robust - it really does exactly what we wanted it to do.
I highly advocate using Fugo. It's a wonderful tool - it's innovative if you are looking to get data across any screen that you've got within your business or that is part of your wider network.
Try it yourself!
If you're looking to turn your office TV screens into better internal communication tools, connect a screen to Fugo and have a go with some of our apps and content templates! Or check out our TV Dashboard feature to connect your screens to your favorite analytics tools.
Start with a free trial or book a demo call with our team - we'd love to show you how Fugo could work for your organization!