The battle for today's top talent has reached a fever pitch. If you're not putting 110% on the field, you're going to lose employees to competitors — which is why internal marketing strategies matter more than ever.
But traditional internal marketing strategies are as boring as they are ineffective. Sending tired monthly emails? Dishing out drab internal newsletters? Even if employees aren't falling asleep, they're probably not that engaged in your company or its mission.
If you're looking to revamp your internal marketing strategy, this guide has you covered. Here, we discuss the six most effective internal marketing strategies to genuinely engage your team.
Not sure what you need to get started? We also highlight the specific apps, tools, and platforms to begin building your strategy virtually right away.
But first, let's start by answering a simple question:
What Is Internal Marketing?
Internal marketing is exactly what you think it is: marketing your company to employees rather than customers.
In fact, there's a good chance you're doing internal marketing without even realizing it.
Setting up some mental health days? That's internal marketing.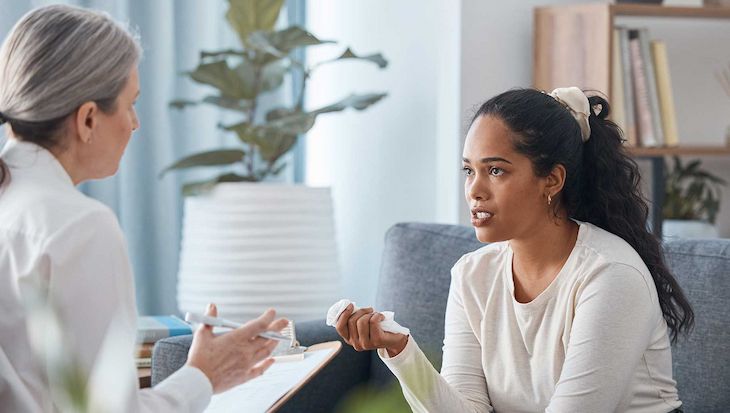 Posting pictures of employees of the month? That's internal marketing, too.
Anything you use to communicate value to your team members is a type of internal marketing.
But is internal marketing actually worth it? Survey says: yes! Decades of research proves good internal communication can boost productivity, engagement, and even happiness.
The real question you need to know is this: are your internal marketing strategies making an impact? Or are they fizzling out before they hit their stride and leaving employees nonplussed?
Ask yourself:
Is company turnover at or below the standard benchmarks for your industry?
Are employees consistently promoting your business with referrals or social posts?
Is your employee net promoter score (eNPS) at least 10+ or above?
If you answered 'no' to any of these questions, the diagnosis isn't good: your internal marketing strategy needs major surgery if it wants to get back on its feet.
Thankfully, this doesn't have to be hard to do.
6 Marketing Strategies To Implement For Better Internal Marketing
Now that we've defined internal marketing and set the stage for what comes next, it's time to launch into some practical tips for building an effective strategy.
Let's start with a proven impactful tactic:
1. Begin With Digital Signage
So we might be a little biased here, but we have to come clean — digital signage is one of the best ways to upgrade your internal marketing strategy. Not only can you set up round-the-clock displays on hardware you already own, but you can continuously push important company info to screens in any location, be it on your office floors, warehouses, break rooms, logistics & fulfillment centers, or anywhere you're employees are at work.
There are so many ways to keep your brand relevant with on-point digital signage.
With Fugo, you can set your brand up for success by:
What about deskless workers, you say? Digital signage still comes in clutch. With Fugo, you can create internal marketing strategies for employees using digital dashboard displays and other secret ingredients.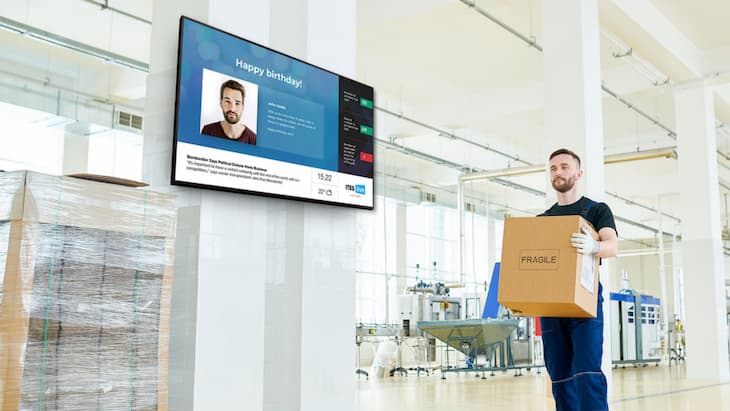 Well, maybe not that secret. You're welcome to check out our ebook about using digital signage to engage and empower deskless employees.
Fugo can help your growing business develop an internal marketing strategy that really works. But rather than just telling you, we'd rather show you instead. Just fill out our form and book a free demo to see how Fugo works in action.
2. Encourage Social Media
Instagram and Facebook and LinkedIn, oh my! Opportunities abound for the socially adept organization. And while encouraging social media use on the clock sounds counterintuitive, you might be surprised how much this could do for your internal marketing strategy.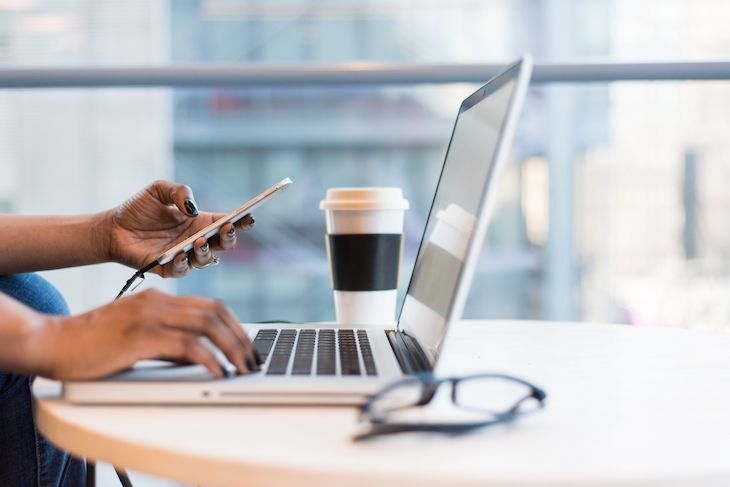 Since brand messages go a whopping 561% further when shared by employees, it's not necessarily a bad thing for employees to be on their phones at work. Group photoshoots and spontaneous networking is great for company culture and brand loyalty alike.
Plus, exciting company news could be pushed through employee social channels to reach hundreds of eyeballs all over the world. And who doesn't love free attention with a side order of employee loyalty?
Definitely not you.
3. Build Up Your Onboarding Strategy
What do onboarding strategies and internal marketing have in common?
They both provide an opportunity to introduce yourself to employees.
This is a lot like 'show and tell' from when you were a kid.
You show off the most important parts of your brand, and they ask questions to get clarity about the things that matter to them.
For example, you can try:
Offering corporate gifts that include company values (like creativity, stewardship, or professionalism).
Sending out personalized graphics and dynamic content discussing the mission of your brand (and how new hires contribute to furthering your goals).
Encouraging new employees to add user generated content to existing digital signage boards (wink wink, nudge nudge).
Remember: a whopping 88% of new employees say their onboarding process could've been improved. Set yourself up for success with a more effective strategy built around reinforcing your internal marketing repertoire.
4. Consider Brand-Specific Channels
You're probably using specific communication channels to get daily work done. Why not dig into some new opportunities just for your employees — and create meaningful connections in the process?
You have lots of different communication channels to choose from:
Slack is one of the easiest choices, especially if you're already using it (think #employee-lounge).
Google Chat can do in a pinch, but it may not that helpful if you're not plugged into the G-Suite.
Employee-specific tools like Bonusly and Motivosity are great for innovative employee engagement.
Both frontline workers and deskless employees can use digital channels to connect outside of work. Not only does this build great camaraderie in the workplace, but it provides an open channel to chat about work-adjacent topics.
Digital cocktail hour, anyone?
5. Create Opportunities For Development
There's something employees love almost as much as flex hours and bonuses.
And no, it's not a four-day work week (although that's up there too).
Instead, it's having development opportunities at work — for upskilling, reskilling, and everything in between.
Webinars, conferences, and even paid certifications can help employees become the best version of themselves. It can also communicate your brand's major values while simultaneously boosting your human resources.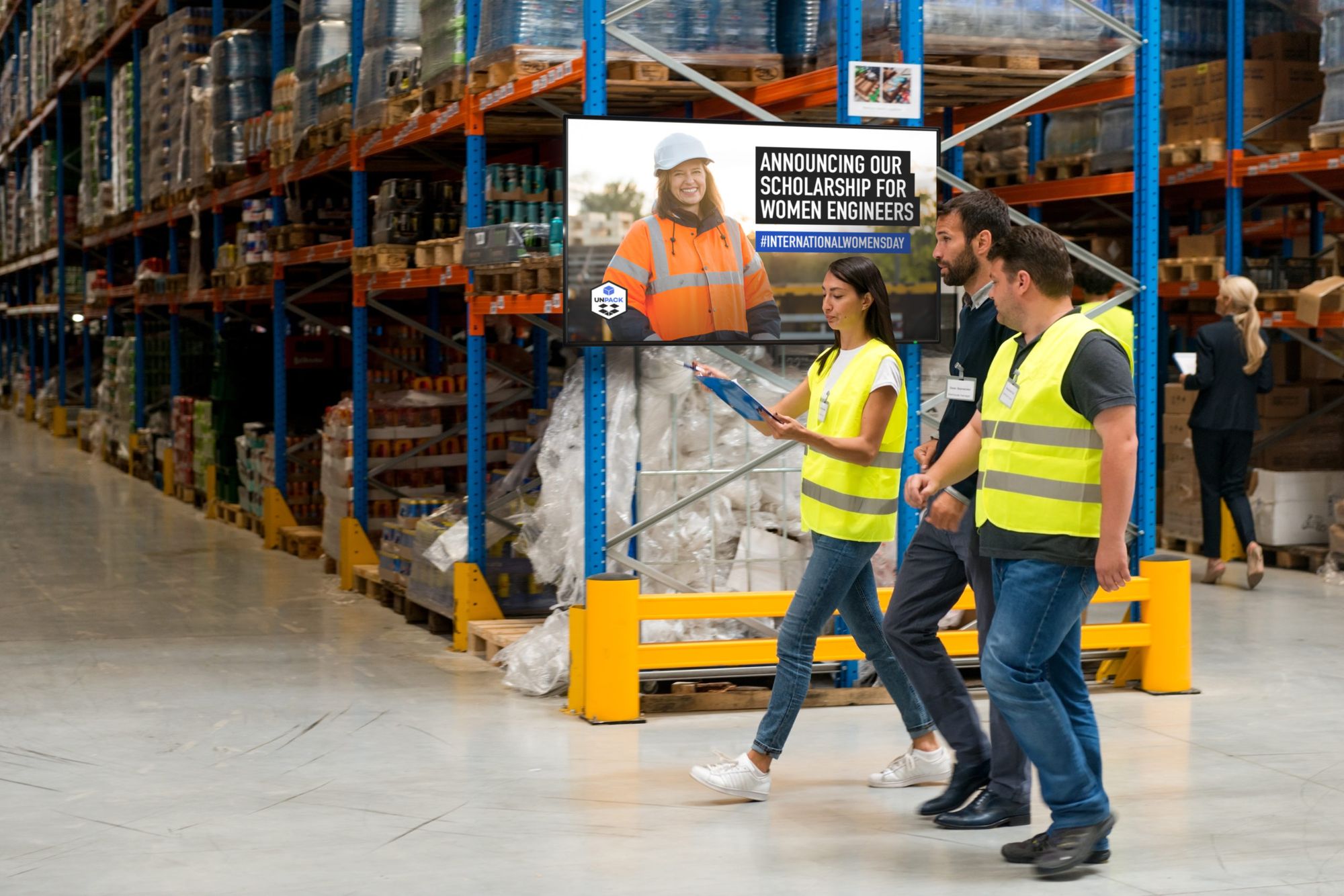 And if that doesn't convenience you, the numbers certainly will: 68% of workers say they'd stay with their employer if they made an effort to upskill them.
In other words: you should be that employer.
You can try starting with:
Goal-setting and honest feedback during employee performance reviews. You can help individual team members create personalized development charts for their specific role.
Partner with specific organizations offering webinars and training sessions, then offer to reimburse employees who pursue learning opportunities during their work hours.
Once-yearly certifications for specific departments or teams, like CPR certs, DEI training, and soft skill exercises.
Want to gamify the upskilling process to maximize your internal marketing? You can always rely on digital signage to create friendly competition among team members.
6. Lean Into Your Values
Have you ever heard the phrase 'lean into your leadership values?' This is one of the biggest keys to a successful internal marketing strategy. But not only does it require genuine work (and cold hard cash), but it also requires long-term sustainability in order to be effective.
So strap in!
Employees are more likely to engage with a company that proudly lives out its values. It's about walking the talk, not just talking the talk, as well as following through with stated beliefs. After all, actions speak louder than words — and talk is cheap.
There are so many ways to bring corporate values up to the world stage. If you say you believe in work-life balance, for example, you may want to offer a gym stipend or provide therapy reimbursement.
What if your brand really loves pets (and the people who own them)? You can display some digital signage with your employee's furry friends.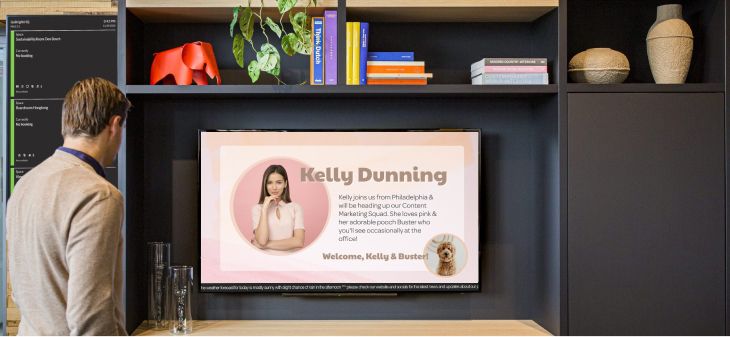 Let's say your organization firmly believes in giving back to the community. Why not offer PTO for employees to volunteer so you can celebrate collective values as a team?
To summarize: you should spend less time talking and more time doing. Remember that companies are judged by what they do, not by what they say.
Breathing New Life Into Your Internal Marketing Strategy With Fugo
We've covered a lot of internal marketing strategies you can use to connect and engage with your workforce. But what we haven't covered is how you can put it all together with a seamless strategy that lasts the test of time.
This is where the folks at Fugo can help. We know a thing or two about internal marketing strategies, and our Professional Services team can help you design an airtight plan centered around simple digital signage. You can use our ultra-simple tools to create messaging just for your brand, then complete your glam-up with an intuitive drag-and-drop builder and dozens of free resources.
And with a 14-day trial available anytime, you can get started with digital signage at a glance.
Why not give us a try today? Go ahead — it's free!