Author: Harry Ray
There's a digital solution for everything nowadays. Your central heating, the lights in your home, self-driving cars and electric scooters popping up on every street corner. With this being the case, why are some restaurants and cafes still spending thousands on static menu boards and print menus?
We might be a little biased here at Fugo, but in this post we'll show you just why we're passionate about digital menu boards and menu screens, and the difference they can make for your restaurant or QSR - here are 4 of the biggest advantages that a digital menu board has over a printed or static alternative.
1. Easily Empower Yourself
With digital menu board software, you can take control of your menus and screens much more easily than you can with a static display. With print alternatives, it can take months to take a campaign from inception, through the design and feedback stages, through printing and quality control, and finally to installation in your store -- and that's if it all goes perfectly, which we all know is rare!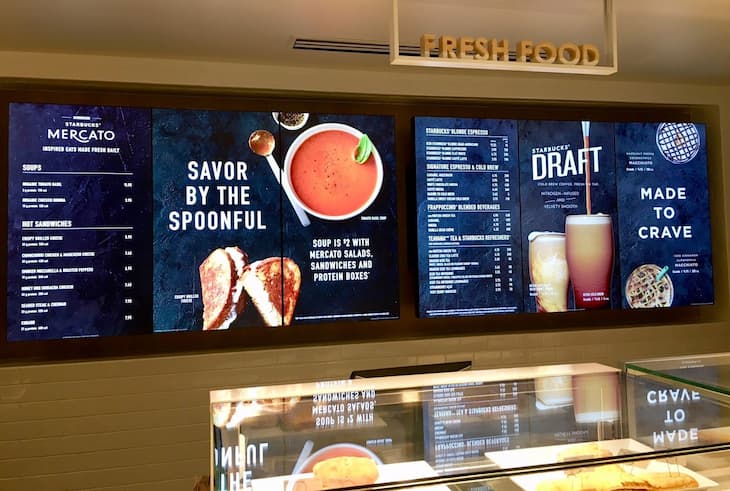 However, with a digital menu board, you can make content and design updates with ease. Found a typo in your printed board? Oops - these things happen, but it's going to take time to fix it. If you find a typo on your digital menu board, making the fix is as quick as updating a Facebook status. No problem.
These dynamic solutions to your menu screens also give you the ability to make sure all of your on-screen content is consistent from one central point. If you've got multiple restaurants across multiple locations, it's easy to push out an update at any time of day from your laptop and be confident that all of your screens have updated.

2. Digital is Cheaper

When you power your menus with digital menu board software, your changes are free. Do you want to change the price of an item, or update your menu? Log into your software, make the updates, and save. All done, at no extra cost to you.
Even full fledged design updates and entire new screen layouts are free - with the right software, you can make your own campaigns, designs, menus and use your screens as part of a bigger restaurant marketing strategy - all for free. With static or print alternatives, you don't have the flexibility to adapt your content at will, for no extra charge. Investing in digital signage is investing in your business.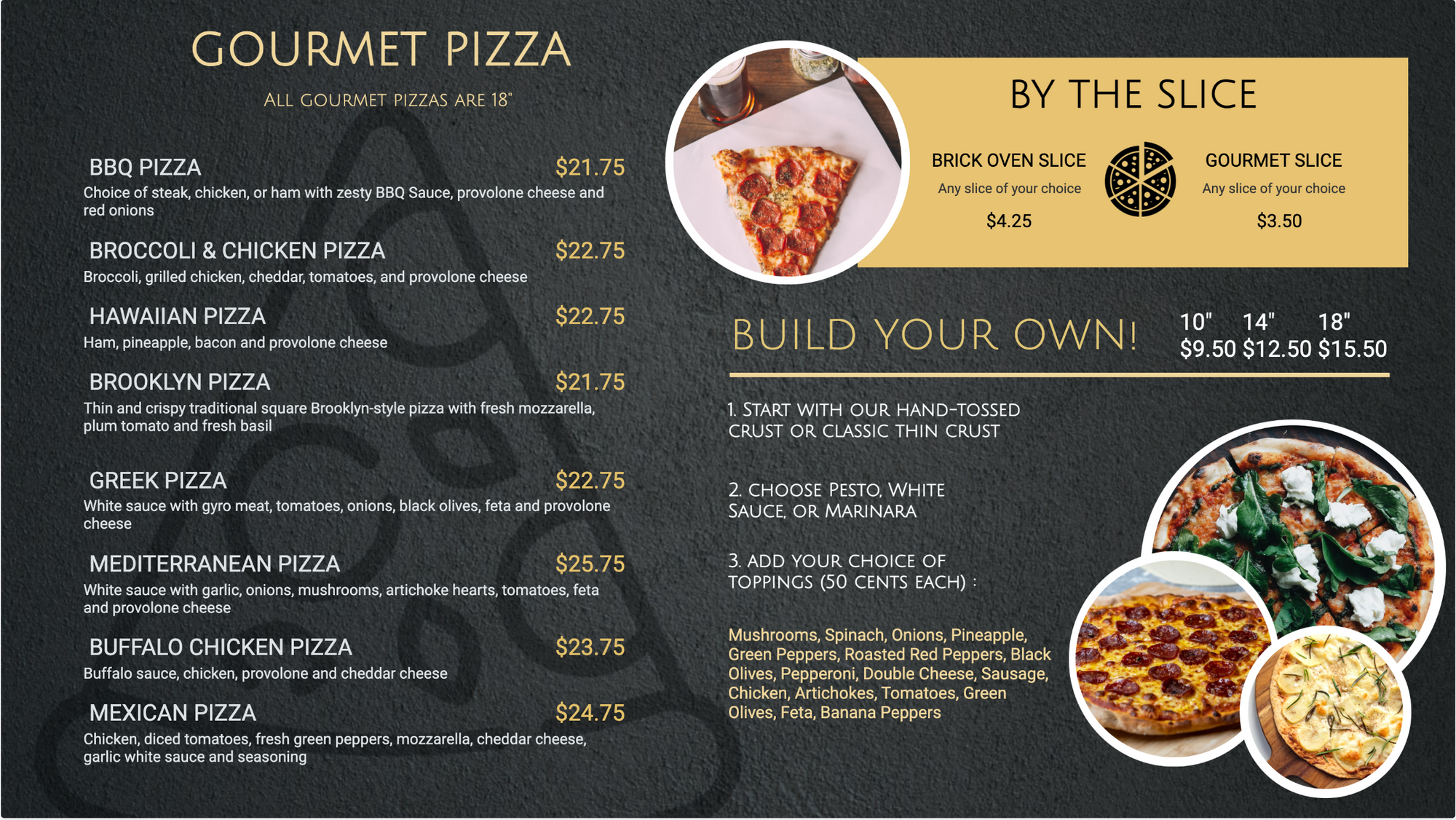 3. Live Updates

Keeping your customers engaged and involved is a great way to build a relationship with them. It's pretty difficult to do this with static signage, but with a digital menu display you can react to your customers in real-time, displaying QR codes to allow access to exclusive in-store offers, upselling or focusing on high-performing items, and displaying videos to catch customers' eyes and keep people's attention.
Dynamic solutions can be especially effective for digital signage for restaurants, giving customers real-time updates on the status of their order to prevent that restless wait during busy periods, or allowing a full table to engage with each other in games to pass the time. With the right software, almost anything is possible here.
If you've visited or driven through a McDonalds in the last three years (and chances are pretty good that you have) then you probably ordered your Big Mac off one of their new digital menu boards. These are actually part of a shift in direction for McDonald's, heading towards a more digital future.
In 2019, Micky D's announced a $6 billion redesign plan for their US restaurants dubbed the "Experience of the Future" -- and the main feature? An overhaul of AI-driven digital menu boards both in store & at drive thrus. The menu boards give McDonald's the ability to analyze and upsell to their customers, driving revenue up.


These boards also keep customers engaged more easily than static alternatives, showing big, illuminated pictures of menu items that just beg to be added to the cart. It also gives the customers more control at their fingertips; picky eaters can now easily add or remove toppings with their burgers, customers can pick up extra sides, and people can more easily browse menu items that they might want.
The result? The chain reported a 4.8% increase in sales the following quarter, which is on trend for the industry - restaurants that have switched to digital menu boards have seen a 3-5% increase in sales.
But you don't have to be a powerhouse brand like McDonalds to reap the benefits of digital menu boards.
4. Go Beyond Items and Prices

Build your brand
Because of how easy it is to update your designs and content with digital menu boards, you can use them as a storytelling or brand-building opportunity without having to invest money or time. You can really impress customers with flashy motion graphics and vivid colours that just can't be recreated with printed posters, and it's definitely more memorable for a restaurant or QSR to have video or motion on its signage.
Digital signage can also play a part in connecting on a personal level with your customers. We've already seen it with festivals and big events for years, but you can bring it into your locations with digital displays; display social feeds and allow customers to engage with your Twitter, Instagram or Facebook - even getting them to contribute their own content. This can be effective marketing and brand engagement - we all know how much people love taking photos of their food!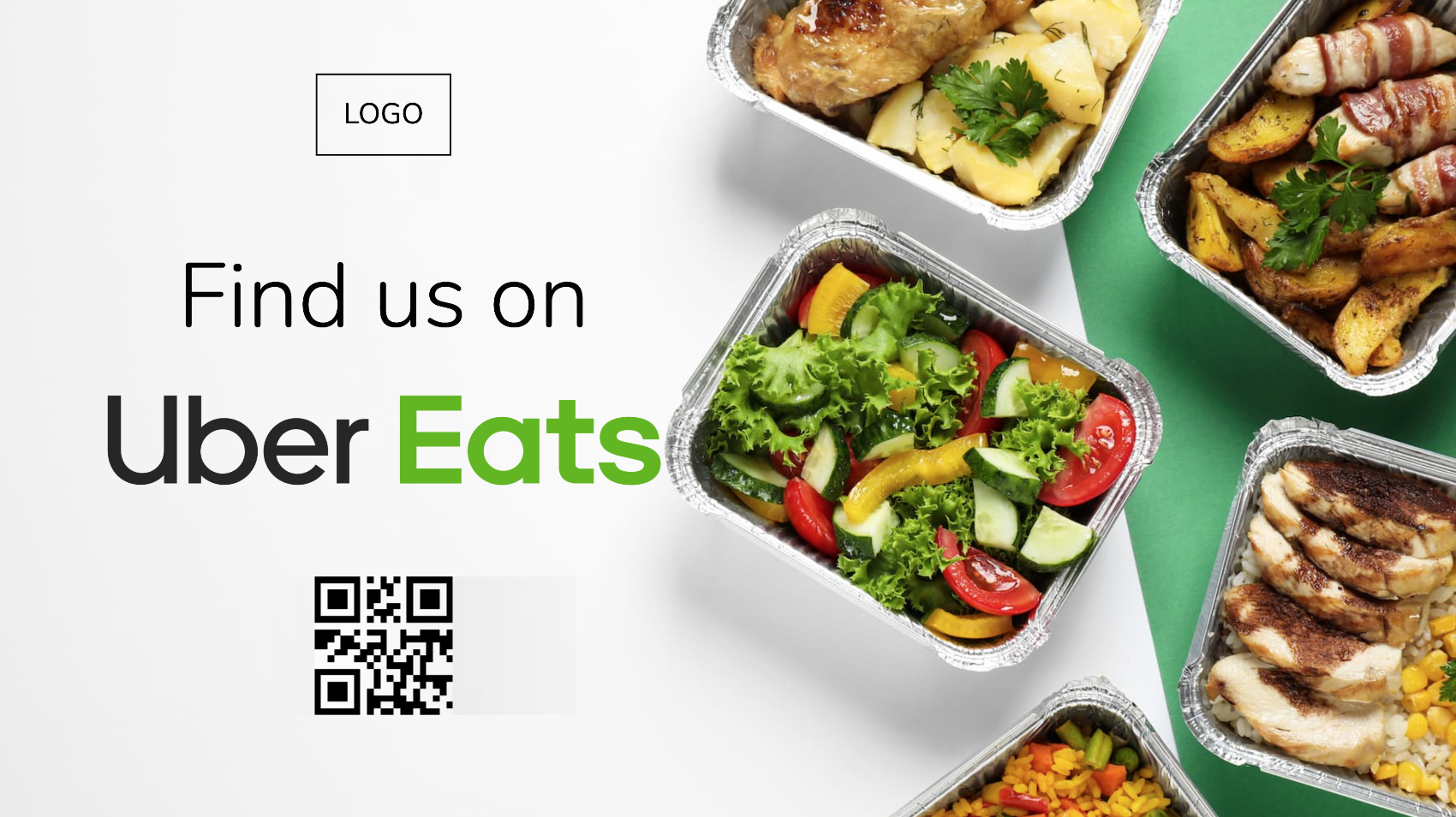 Hint: Psst, need a hand creating some eye catching screen-ready content? Try out a template designed specifically for restaurant digital signage - drive traffic to your social pages, display QR codes for UberEats and Grubhub, or advertise your delivery services!
Improve your dining experience
Introducing digital signage to your store can give you a leg up on competitors by making customers feel like their in-store experience is much more premium and modern than other restaurants. You can engage your customers by giving them touchscreens to use, letting them select on-table entertainment like sports feeds, or even empowering them by allowing them to use touchscreens to order directly from their table.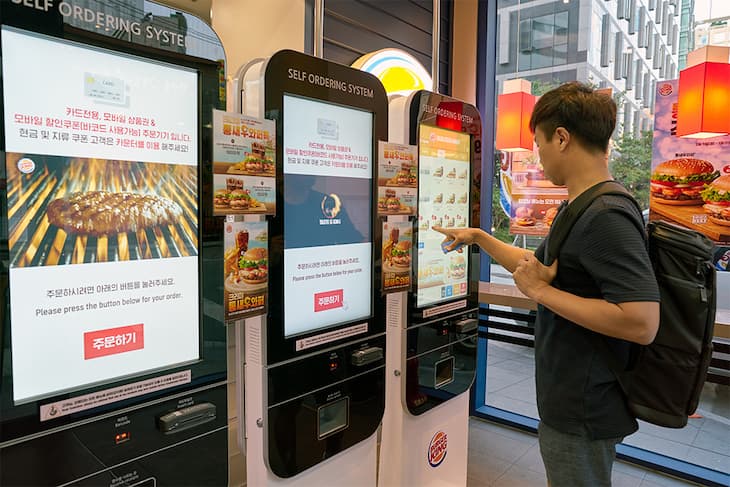 Measure your content's impact
However, going beyond items and prices is a two-way street. Not only are you providing more than items and prices to your customers, integrating with a digital solution gives you the opportunity to gain more than money from every interaction.  A software with an in-built analytics platform will enable you to measure and improve your ROI with every single campaign.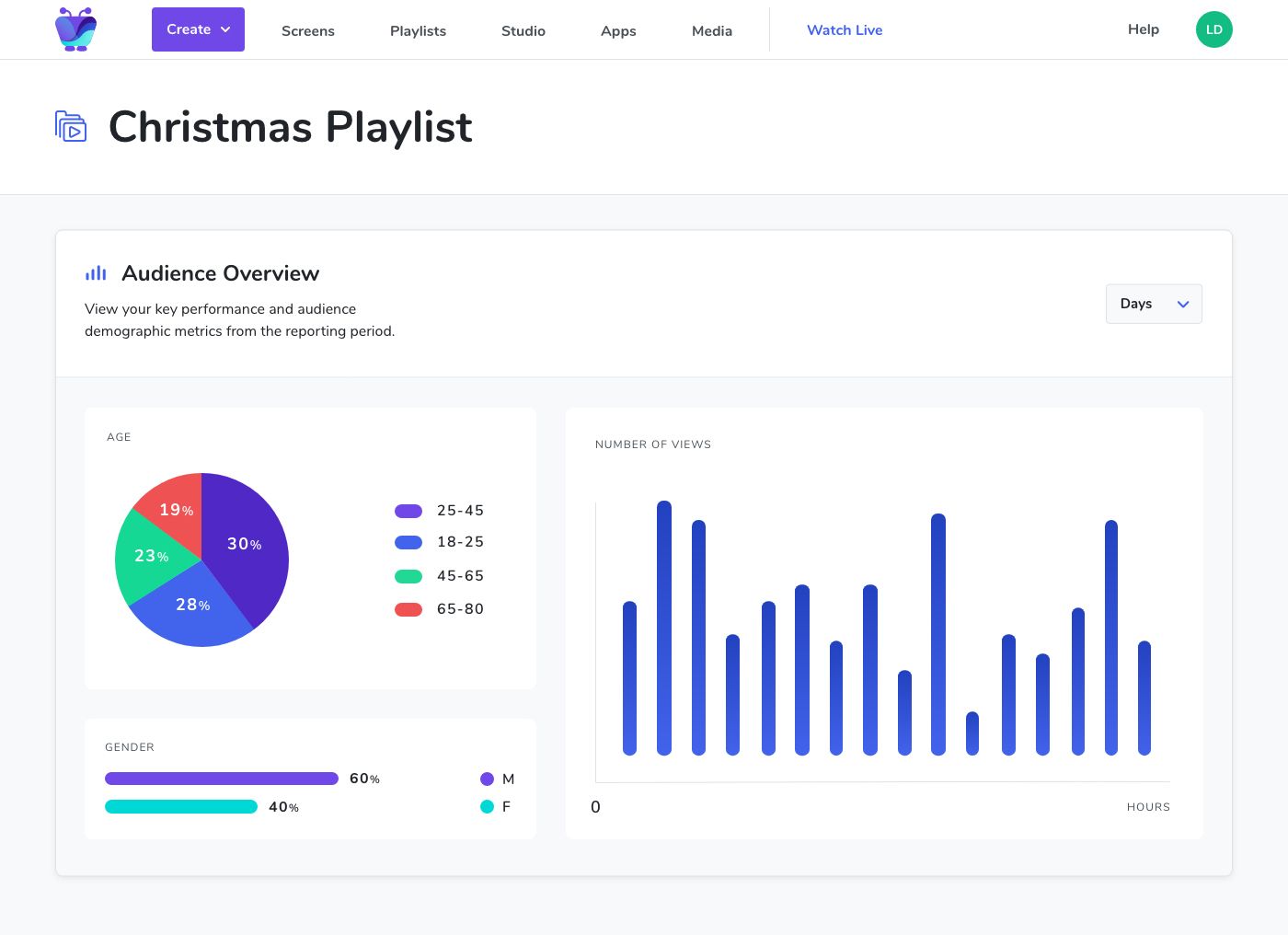 You can get detailed insights into who exactly is watching your signage and how they're interacting with your menu boards - the kind of ROI that just isn't possible with older static alternatives. This is a pretty big deal, as it means you can target your advertising, your restaurant marketing, or your campaigns much more effectively with each one that goes by.
The Wrap-Up
As everything becomes more interconnected, more digital and more dynamic, it's only natural that your restaurant signage should change to keep up with the times. However, there's more on offer here than just keeping up with your competition; digital menu boards and digital signage are effective solutions for restaurants, and can represent a much smarter investment than traditional static menu boards.
When you're ready to give it a try - Fugo's here with everything you need to get started:
Easy digital menu app and digital menu templates so you can design your own menu board
Remote publishing so you can push your menu(s) to any number of screens around the world, and update them remotely - all from your laptop
Content templates to drive even more engagement with your menus
Touch screen interactivity, for self-ordering kiosks
Audience analytics, to measure the impact of your content
Get started for free with a 14-day trial or contact our team to book a demo or just get your questions answered!