Author: Vivian Tej
You're probably already familiar with all the perks of creating a digital menu board for your restaurant. They're flexible, cost effective, and well, it's the future for most thriving restaurants that want to leave printed menu boards in the past.
The problem might be that you don't know where to start in terms of the best tools you should be using to create a wow-worthy digital menu.
Whether you're looking for templates or a way to create a digital menu board from scratch - you have the questions, we have the answers. Buckle in as we go through everything you need to know to create the perfect menu boards for your business without having to spend tons on graphic designers or AV middlemen.
How To Create Digital Menu Boards

1. Fugo's Digital Menu app
When it comes to creating and managing your menus, you want to eliminate as many steps in the process as possible and make it easy on yourself. There are tons of both free and paid third-party design apps out there that can help you get the job done. But creating the menu is only one part of the job.
If you work with digital signage you'll need to figure out how to get your newly designed menus configured for your specific screen displays. You also need to know how and when to schedule them. We know. It sounds like a lot.
But if you're planning on making the switch to digital menu boards or are already using screens to display all the goods you offer, a tool like Fugo helps you make the whole process extremely easy. It's not only more cost effective, it helps you eliminate all the extra steps in the process.
With Fugo, you can do it all in one tool: design a beautiful menu that fits your branding (starting from a template if you want), deploy it to your screens, monitor your screens, and make updates at no extra cost - within minutes.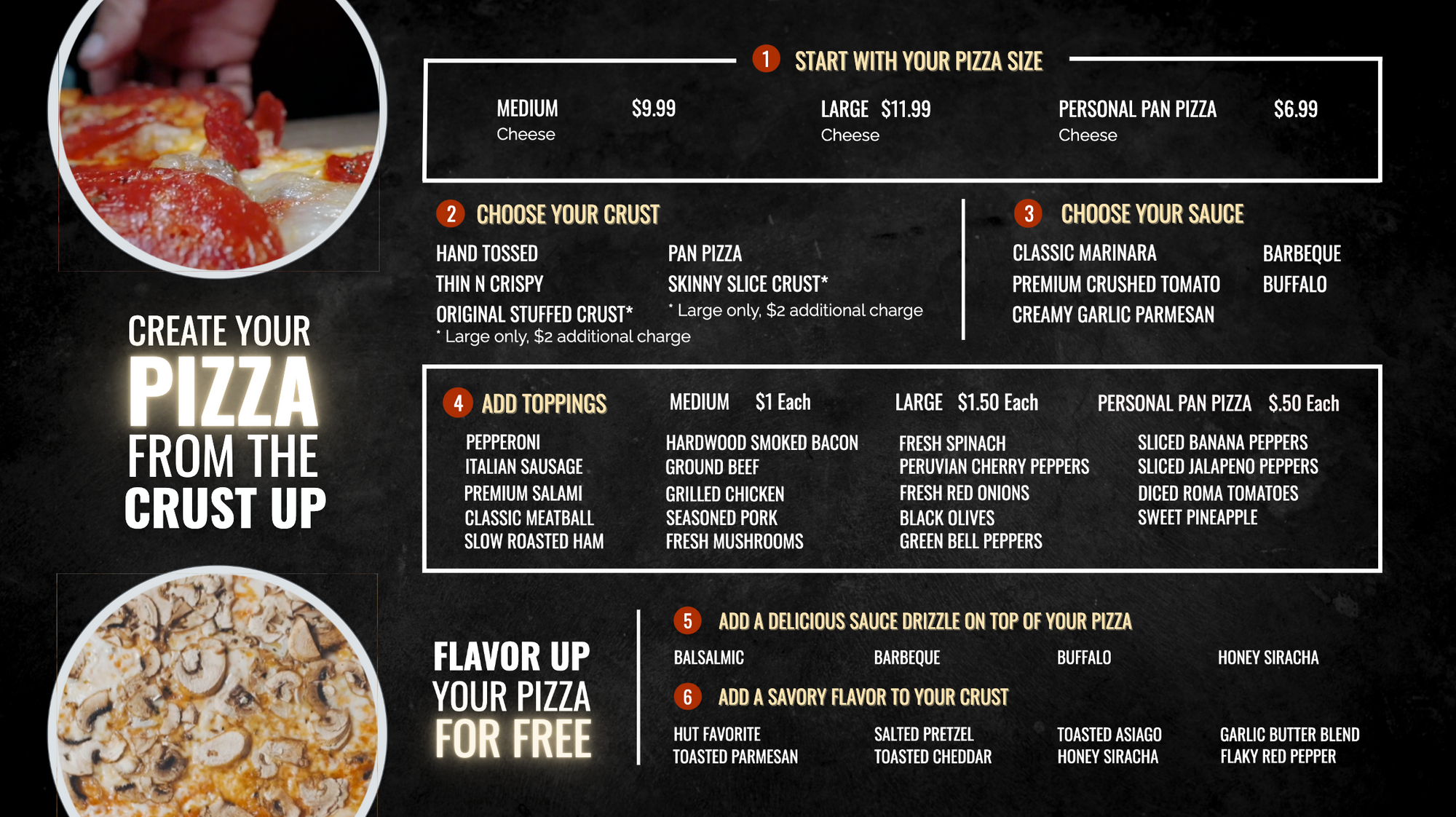 You'll have to check out our newly minted digital menu app to start putting your menu together. When it comes to managing all your digital signage needs from one dashboard, we're the whole enchilada.

Try Fugo for free here.
Pricing: Paid subscription, starting at $20/month per screen. All templates, apps, design studio, management features, and support are included in the subscription.

2. Canva
You've probably heard of Canva before - and for good reason. It's a reliable design tool that enables you to create menu spreads whether you're wanting to print them or create them for your digital menu boards.
With Canva's free version, you can create each page of your menu with your brand colors and delicious images. However, to have access to more advanced digital design features like custom sizes and additional design tools you'll have to pay the monthly subscription.
All in all, though Canva isn't specifically designed to create digital menus, it's a viable cost-effective option for creating custom menus without needing a full-fledged design team at your disposal. It's an accessible tool for DIYing your menus with relative ease.
Note: if you choose to create your menu in Canva, you'll need to pay attention to the sizing and resolution of your images, as you'll be downloading them from Canva and uploading them to your menu board software.
Pricing: Free, with the option for a paid subscription starting at $12.99/month

3. PosterMyWall
PosterMyWall pretty much does exactly what it sounds like. Once you get familiar with its design dashboard, you can create anything from social graphics to posters and yes, even a digital menu.
The process? Once you sign up and get access to it's intuitive dashboard, you can choose from a set of over 275,000 templates for all kinds of digital design needs. It also includes a menu design tool that can help you streamline the menu creation process.
However, the free version won't allow you to incorporate custom fonts or make high quality image downloads. You also don't get access to the image background removal tool - a tool that can come in handy when you're trying to design professional looking menus.
Unless you're planning on upgrading to one of PosterMyWall's paid tiers, you're left with a few limited options on the free plan. Though they're still usable for creating basic menus, and you'll need to be okay with a small PosterMyWall watermark on your assets.
Fugo integrates with PosterMyWall, so if you've created your menu there, you can easily publish it to Fugo!
Pricing: Free, with the option for a paid subscription starting at $9.95/month
Note: you can also pay one-off download fees for individual designs if you don't need a subscription.

4. Easil
If you want to create professional menu spreads with a drag-and-drop design tool then you'll want to consider Easil as a viable option. Like other design tools out there, it also comes with over 2,500 templates for all kinds of design needs.  
The Easil design plan you choose will depend on how complex or simple you want your digital menus to turn out. For the full design experience, you're looking at a $59 per member per month fee for access to features like saving your brand color palettes, downloading high quality files, and downloading in PNG and PDF formats.
Pricing: Free, with the option for a paid subscription starting at $7.50/month
5. MustHaveMenus
MustHaveMenus was specifically built for business owners to be able to design their menus - whether they're for print or digital use. It comes with tons of digital menu board templates you can just edit with all your menu choices.
Its pricing options are pretty straightforward. You can either opt for access to its free design tools, which include 12,000+ restaurant templates, the ability to download a proof copy, and even the ability to upload your own restaurant photos and logo.
But, if you're looking for the ability to download both PNG and PDF files of your finished product, along with the ability to publish your menu without a watermark, you'll have to opt for the paid option at $23 a month. Keep in mind you'll also need to find a way to display your digital menu and ensure they're sized and configured correctly.
Pricing: Free, with the option for a paid subscription starting at $23/month
The easiest way to create and display digital menus
It can be hard to find digital menu board software that'll deliver the exact mix of tools you need to make your menus a reality. It's something that Fugo aims to fix with its streamlined content creation and management process.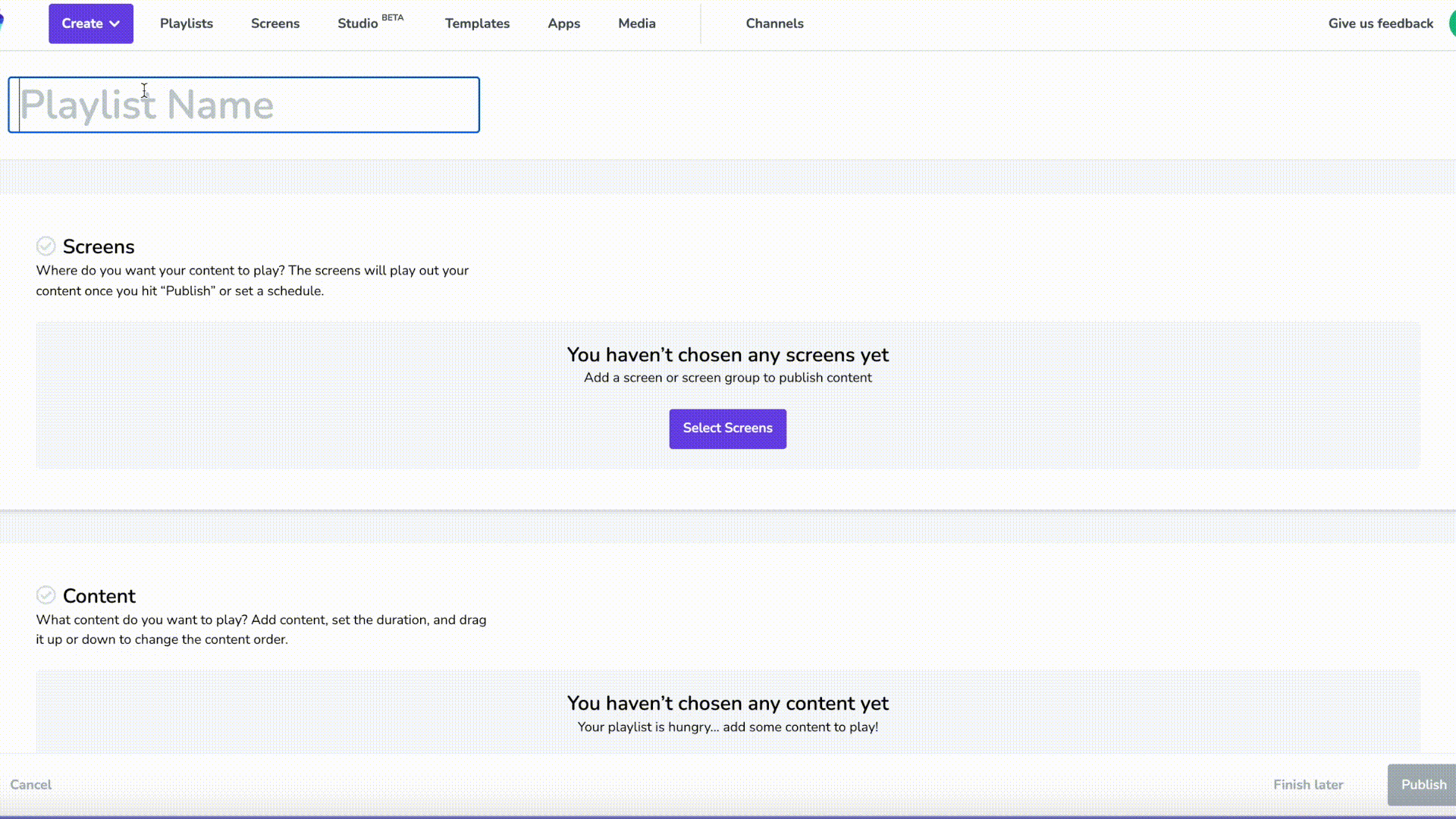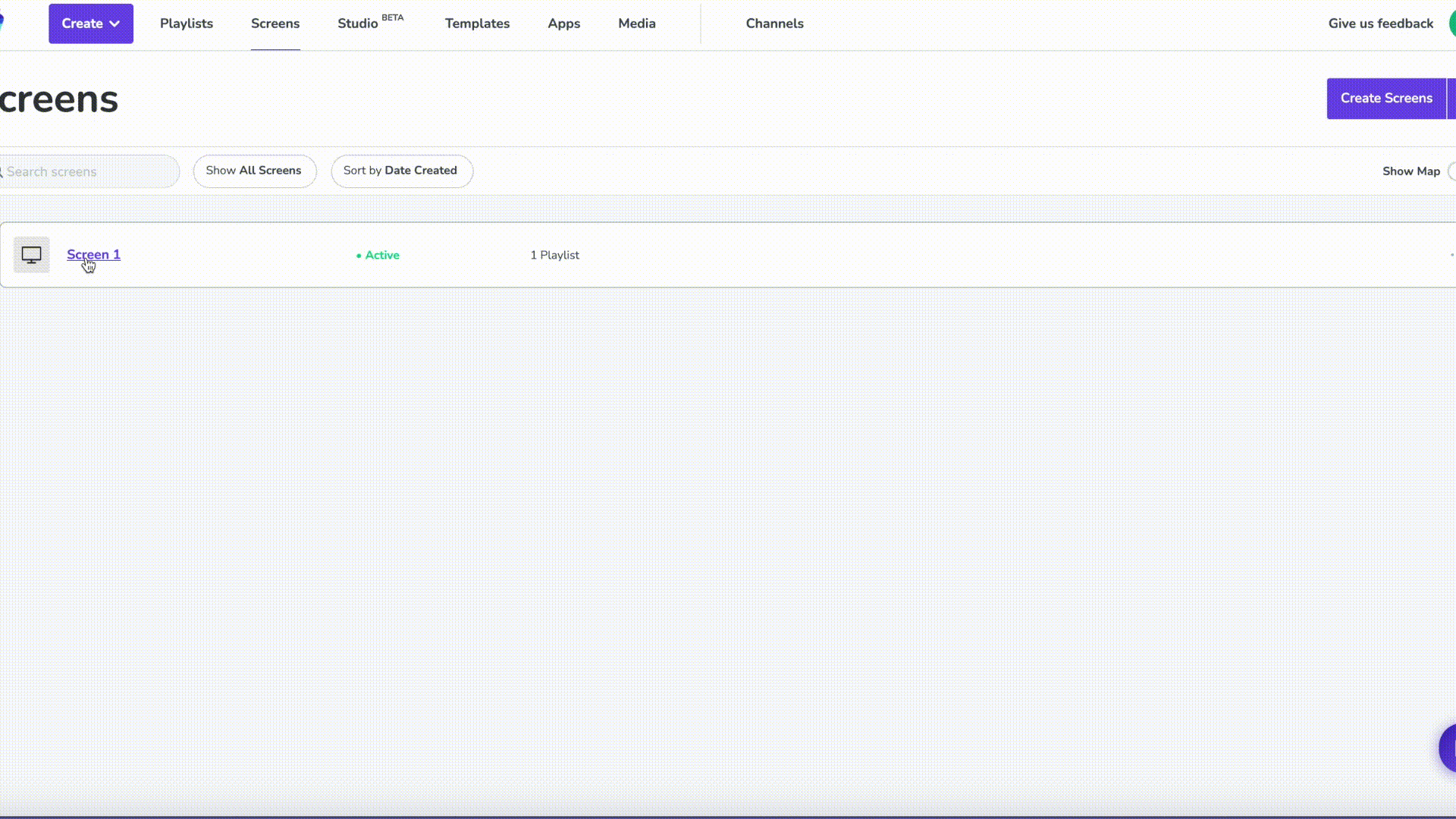 As a cloud-based CMS, Fugo makes it so that you can skip the time-consuming process of downloading your menu designs and struggling as you find a way to get them on screen successfully.
Should you use a USB stick? What if the menu you just created isn't formatted with the right dimensions? What if you want to change something on the menu within a few minutes? These are all questions Fugo completely eliminates once you onboard it as your digital display manager.
Try it out for yourself or schedule a free demo here. You'll learn how easy it is to use once you create an account of your own.