Growing businesses is tough work. We know, because we're still at it. And we're curious about what it means to start your own thing and make it grow. The Founders Files series talks to founders, entrepreneurs, doers, and makers about scaling up & pressing on.
---
Meet Alec
Being a new parent is a tough gig all around. The sleepless nights, diaper pile-ups, the slippage of baby-speak into adult conversation, and… the misuse of your data by marketing companies?
Well, yeah. When Alec Dobbie became a dad, it didn't take long before he found himself overwhelmed with spam and creeped out by the data practices of companies trying to sell him their stuff. And for good reason - data list selling can have some pretty upsetting consequences.
His UK-based startup FanFinders is a performance marketing company that puts parents back in the driver's seat. Determined to change how brands can engage customers without spamming them, Alec explains how his business has balanced the value exchange between brand & consumer and what it was like to build all of this in the first place.
Let's talk!

Tell me a bit about your business. Why did you start it and what do you do?
Shortly after becoming a dad and realising my partner's data and that of other parents was being misused, I joined up with some smart people to launch our performance marketing and consumer intelligence company back in 2013.
We were looking at ways of taking the traditional in-person baby club sign-up online, with the aims to arbitrage the cost of finding a member, reduce data list-selling and the subsequent spamming.
We connect brands with expectant and new parents who want what they have to offer in the UK and US, publishing a range of baby content, offers and exclusive discounts to over 5 million members on Your Baby Club, our self-coded platform. We also create data-compliant communities and clubs for our partners.
Our technology has evolved but I'd say the objective is the same: permission based marketing to parents through 1st party consent and consumer choice – with zero spam.
What did your daily work routine look like in those initial days of your business? What do your days look like now?
At the start, I'd get up early to work on the business around a full-time software job and I think parts of that routine have stuck. I still get up really early and work during what is the middle of the night for most people. Even as a kid, I was an early-riser, and it gives me extra time now without phone calls or messages. I get to achieve mythical things like 'inbox zero', because I create an extra day. It's not just work either, I meditate, exercise, read and even do a 5-minute journal now. Mornings are when I'm at my most productive.

Where do you see your industry in the next 5 years?

When looking at marketing and technology, I think we're going to see much more AI-led personalisation, with clever computers starting to make correct decisions about what we want to see and what we like. There's such a high volume of content out there, like on social platforms for example, you're going to get more driven decision-making by AI about what's actually relevant for you.

Editor's note: Yep! We'll be seeing a lot more AI-driven personalization in the retail world.
What was getting your first customer like?

It was for £750 and it was brilliant. It was confirmation that there was a business here, because up until that point it can feel a bit like a pipe dream. When a great company is willing to pay for your services, it's validation that what you have is worthwhile beyond just your passion for the project.

In your business' initial years, what was the biggest thing hindering your growth and how did you fix it?

A huge step was getting other people around the table. For us, the main challenges weren't putting in place the tech, but how to then drive users and brands to join our network. No matter how multi-skilled you are, there will be things you don't know and that's why bringing people into the mix with similar values but different points of expertise, opinions and voices (in areas like sales or marketing) was so important for us.

At what point did you realize your business was 'taking off' and that you could really make money from it? What did you decide to do at that point?

There have been various points in the journey and in each one, you're just thinking about the next hurdle. For example when we went from several hundred member sign-ups a month to 10,000, or when we hired our first employee, it's all growth and about pushing forward. So, no matter which specific milestone you're talking about, it's always about taking another step and asking 'what's next?' In reality, the trajectory is more of a series of waves than a direct ascent. Once you have that mix of both growth and momentum, you can definitely feel it.

A lot of founders face fears with hiring people they trust to run their business like they would. Was that an issue for you? How did you overcome it and where did you find the right people to help you grow your business?

I don't think I've ever had trust issues. As long as you have the right approach, are open and honest, and do your best to hire people with the values that matter to you, you'll never have concerns about anyone you've brought into your business.

Talk to me about when you were seven or eight. Who did you want to be?

I imagine I wanted to be an astronaut. As I get older, I realise I'm probably not quite studious enough to have become one and collect the many science degrees required; as opposed to thinking it's just about hopping into a spaceship and flying to the moon.
I may not be astronaut material, but I have always liked business. I remember selling toy cars on the wall outside my parents' house at eight years old and made a profit.

Editor's note: Wow, selling a new collection of toys instead of keeping them for myself - that's dedication to the grind! Eight-year-old me could never!
Do you feel like you've reached the point where you're living the life you wanted to when you set out to do your own thing? What moment or thing made you realize it?

I think no matter the speed of your movement, you always think it would be something different – either quicker or slower. But I'm happy – I got to walk my kids to school and I have some flexibility in my role when COVID-19 allows, so I can take holidays and attend school plays. I'm pretty happy with where I am.

Why do you think so many people fail to grow their business and what advice would you give to keep pushing despite all the setbacks?

There are many reasons businesses fail, but trying to run before you can walk is one of the biggest. It's easy to look at TikTok and say they went from nothing to absolutely huge overnight, but while you need to be aggressive, pushy and strive for growth, you also have to be realistic about what you can achieve and when you can achieve it.
Prioritise getting the right people on the bus and put in place a clear way to measure success – you will need to pivot at various points and that's always better than sticking with a bad idea that's not working.

What do you attribute your success to?

Working hard, finding the right people to work with and a little bit of dumb luck. Of course you have to be shrewd, strategic and make all the right decisions, but you do also need to be in the right place at the best time.

What's one piece of commonly accepted professional 'wisdom' you think should be thrown out?

'Clothes make the man' is definitely one, because that's utter bullsh*t. There are a million to be honest, like 'leaving work after your boss' – being at your computer or in the office for a long time doesn't mean you're better at the job.

What's a 'hack' you have for success that most people don't know about?

Take breaks. Being solidly at your desk isn't necessarily the best way to work. Go for a walk, read something or make some food (which is easier at home). This time away gives you clarity of thought.

Are there any positive changes brought about by Covid, either in your industry or among your own team, that you think should stick around post-Covid?

Less travelling to meetings. Sometimes they're needed, but often I think we're just filling diaries and killing time travelling around the country when we could just have a chat on Zoom. If you're having a day strategy session, obviously that would be much better in-person, but you can discuss most other things via a video call and deal with them in a more timely manner.

What's the book (or books) you'd give to everyone you know if you had enough copies?

The Subtle Art of Not Giving a F*ck, by Mark Manson. It's the only audiobook I've listened to two or three times and keep going back.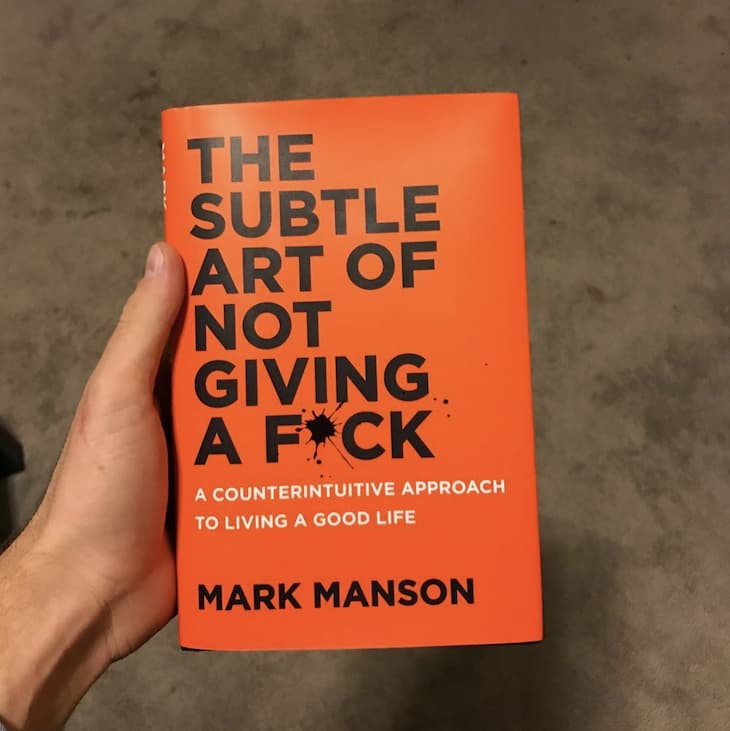 Fill in the blank: I'd love to see how __________ answers these same questions
Dame Stephanie Shirley
About Alec

Alec Dobbie is FanFinders' CEO and co-founder. With over 20 years' experience as a developer, Alec started up our performance marketing and consumer intelligence company shortly after becoming a dad back in 2013. After realising that his partner's data and that of other mums was being misused, he set out to evolve marketing to parents. We now have over 5 million parents signed up on Your Baby Club, our self- coded data platform, employ 25 people, and operate on two continents.
You'll find Alec on LinkedIn, You can follow FanFinders on LinkedIn, Facebook, & Twitter.