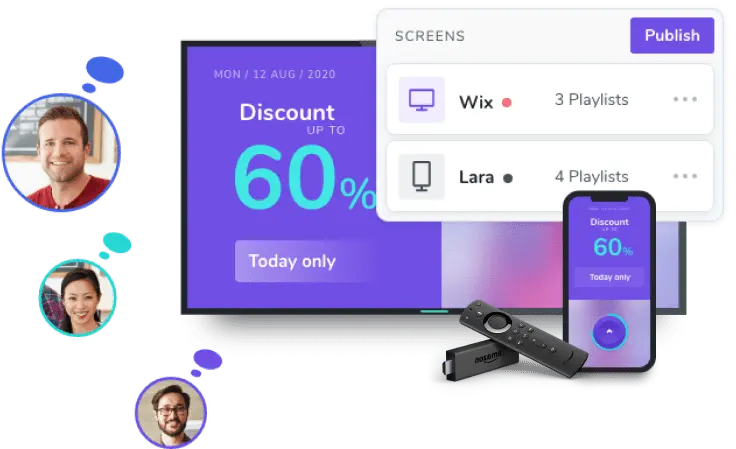 Amazon Firestick + Fugo
Amazon firestick finds its perfect match with Fugo digital signage software. When paired together, Fugo gives you the power to easily manage every aspect of your screen network:
1
2
3
4
Set up in minutes. Run like a pro.
Skip the IT specialists and technicians. You can get started in minutes with Fugo and a firestick. You just need three things:
A smart TV or any 'regular' TV paired to an Amazon Fire TV Stick. You can also use an Amazon Fire Edition TV
A laptop, PC, or mobile phone where you can connect to our CMS to manage and monitor your content
Read the guide
A little lotta something for everyone
You shouldn't have to pay more for the best version of your software. All users can make the most of Fugo's essentials.
Let's make it official
A little afraid to commit? Try before you buy - it's free! 14 days, on us, no credit card required and no pressure.